This post contains affiliate links
I love creating unique year end gifts for teachers that have some meaning of the current school year.
These were so simple, using vinyl and childrens books. I don't currently have a tutorial up, but will now be working on one as I remember how fun these were to make. They are sooo simple, promise!!
Our school is very big on Dr.Seuss, we even have a big Dr.Seuss event in the spring!
Here are some pictures of the different gifts I have made. The first couple are for the teachers, and has every students name for that year.
This one was for our principal that was retiring. She was with our school for 5 years, so I added those dates instead of student names!
Here is another one for another teacher.
A few years ago I also created a chalkboard with the same idea.
And one last little gift. At our school they have the 4 B's they follow. So I created a fun wall hanging for the first grade classroom. 3 years later it is still hanging in there, along with the other fun gifts!
Thank you for stopping by today.
Don't forget to follow me on Instagram,
Facebook
and
Pinterest
, and you can find me on Periscope @OneThriftyChick.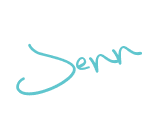 Come Join me weekly at the following Parties: